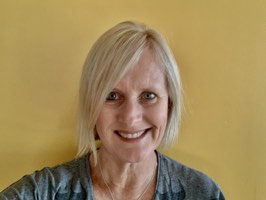 Sarah Garnett
The Footpath Library's Founder and Managing Director was a corporate communications producer for 25 years before a chance meeting with a man sleeping rough changed the course of her life and career. Sarah has been dedicated to The Footpath Library since 2003. In 2014 she started a BA major in Anthropology (completed in 2018), after her Footpath Library friends ignited an interest in human diversity and gave her the courage to study at University for the first time.. Sarah is passionate about encouraging literacy from an early age, making books accessible to everyone who loves reading and changing society's perceptions of people experiencing homelessness.
Barbara McKellar
Barbara is an avid reader, a curious traveller and explorer, a dedicated volunteer (literacy tutor, primary ethics teacher, high school mentor), experienced board member and recent retiree. She loves asking questions and having conversations, and the work of the Footpath Library provides great opportunities for conversations and connections with people through books. She is a great believer in the power of books to inspire, enrich and change lives.
Shelley Norton
Shelley is  currently the Director Brand Strategy for PwC Australia among other advisory roles for NFPs. A book lover who is passionate about the power and connection books and reading can bring. Shelley is grateful for the opportunity to be involved in a fabulous organisation that set out to enrich the lives of those experiencing homelessness through the comfort and companionship of books and social connection, helping to give back a sense of dignity and confidence to our readers.
Penny Mapp – Chair
Penny thinks differently and lives her life in a state of wild and permanent curiosity. She thinks this may be because of her art and design background – it helps her question the status quo, interpret situations differently and find creative solutions to the problems thrown her way. She serves on a number of commercial and philanthropic boards, is a natural collaborator and loves connecting amazing people.
Penny believes in the the power of communities, the importance of social connection and the ability of books to open our eyes, which is why she is thrilled to be part of The Footpath Library team.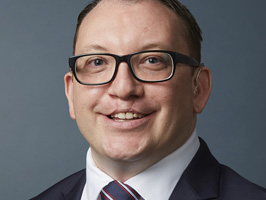 David Anthony
David is an experienced board director and currently a solicitor with Corrs Chambers Westgarth where he specialises in commercial litigation and arbitration.  He is a passionate advocate for both LGBTI+ diversity and inclusion and the value of books and reading.  David is thrilled to be part of The Footpath Library and to have the opportunity to share the joy of reading with everyone.
Victoria Adams
Victoria currently works in corporate finance advisory and investment, addressing the challenge of climate change. Passionate about having a positive impact, Victoria is an avid reader and believes in the ability of books to enhance lives and connections. She is excited to be part of The Footpath Library team.
Raj Pillay
Raj is a senior lawyer at NAB specialising in commercial litigation and regulatory investigations. He is passionate about mental health and social change.
He is a book lover who recognises the power of storytelling and the value of reading, particularly for the younger generation.
Raj is grateful for the opportunity to be a part of The Footpath Library and to help enrich the lives of those experiencing homelessness through the companionship of books.