Peter FitzSimons
"I've been Patron of The Footpath Library for 15 years, and I could not be prouder of the work that we do in providing access to books for people experiencing homelessness. There is no doubt in my mind that books can be life changing.
I think it's a common misconception that people experiencing homelessness are not big readers, and in my experience with The Footpath Library, this is far from the truth.
People who find themselves sleeping rough or couch surfing or in temporary accommodation have as much need for a book as the next person. The Footpath Library provides a safe and welcoming place – in an often harsh and cruel world – where people are respected, recognised and given the opportunity to connect and find friendship with others through the love of books."
Peter FitzSimons is Australia's bestselling non-fiction writer, and for the past 35 years has also been a journalist and columnist with The Sydney Morning Herald and the Sun-Herald.
Peter's passion is to tell Australian stories, our own stories of great men and women, of stirring events in history.
P. M. Newton (NSW)
"My earliest memories involve trips to the library, choosing books, holding whole worlds in my hands, turning the pages and disappearing into those worlds.
I'm proud to be an ambassador for The Footpath Library, a project that takes the library on a trip to the streets and puts the world into the hands of people experiencing homelessness."
About The Author:
Fresh from an Arts degree, P.M. Newton joined the New South Wales police force in 1982. She spent the next thirteen years working in and around Sydney in various departments – first in uniform, then as a detective. When she had eventually had enough of meeting people for the first time on the worst day of their lives, Newton resigned from the job to travel and live overseas. She now lives in Sydney. Her first novel, The Old School, won the Sisters in Crime Davitt Award and the Asher Literary Award, and was shortlisted for the Indie Award for Debut Fiction and the Ned Kelly Award for Best First Fiction.
Emily Maguire (NSW)
"Books have given me great pleasure since I was old enough to turn pages, but it's when things are really tough that I've learnt how essential they are. The comfort, wisdom, company and plain old distraction I've found in books has saved me over and over. I support The Footpath Library because I need to know that these spirit-boosting, hope-feeding life-savers are always available to those who need them most."
About The Author:
Emily Maguire is the author of six novels, including the Stella Prize and Miles Franklin shortlisted An Isolated Incident, and three non-fiction books.
Emily's articles and essays have been published widely in The Sydney Morning Herald, The Australian, The Observer and The Age.
Emily works as a teach and as a mentor to young and emerging writers and was the 2018/19 Writer-in-Residence at the Charles Perkins Centre at the University of Sydney.
Her latest book is the novel Love Objects.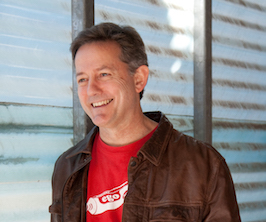 Nick Earls (QLD)
"In my ideal world, everyone would have ready access to the books they might need or want to enhance their literacy skills and inform and entertain them. We don't live in my ideal world, but The Footpath Library takes us a slab or two of pavement closer to it."
About the Author:
Nick Earls writes long, short and medium-sized fiction, so far tallying 28 books for adults, teenagers and children. His novels have appeared on bestseller lists in Australia, the UK and the Amazon Kindle Store.
He is the winner of a number of awards, including a Betty Task Award (UK) and a Children's Book Council of Australia Book of the Year Award. His Wisdom Tree novellas have won gold medals in the Independent Publisher Books Awards and the eLit Books Awards in the US, the People's Choice Award at the 2017 NSW Premier's Literary Awards and an Australian Book Design Award.
Nick's latest release is novel Empires.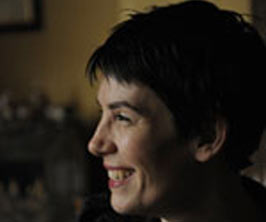 Kate Holden (VIC)
"It's hard when you're homeless to keep possessions, and to lose my books when it was my turn was one of the greatest losses I felt. I was so miserable and frightened, and needed books to keep my sanity and my courage — and my vision of what a better life might be like. The Footpath Library is such a simple idea — and such a beautiful and enriching one."
About the Author:
Kate Holden is the author of In My Skin: A memoir about her years as a heroin addict and prostitute in Melbourne, which was shortlisted for awards in Australia, and published in the USA, UK, Finland, Germany, The Netherlands, the Czech Republic, Turkey, Brazil and Italy.
Kate is also well known for her fortnightly column in the Saturday Age, and her short stories have appeared in several anthologies.
Kate's latest book is The Winter Road: A Story of Legacy, Land and a Killing at Croppa Creek.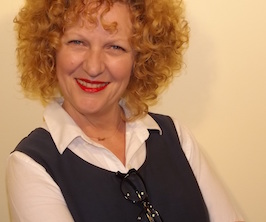 Jen Storer (VIC)
'I was raised in a book-free household. My parents were loving people but saw no value in books. However, as is their wont books did manage to infiltrate my childhood. I am beyond grateful for those occasions. Books filled me with hope, wonder and a sense of possibility. Books gave me courage, too. They still do so. I'm honoured to be involved with The Footpath Library, to have the chance to share the life-affirming qualities of books.'
About the Author:
Jen Storer has written many acclaimed books for children, including the best-selling 'Truly Tan' series. The eighth and final book in the series, Truly Tan: Shocked! was released in February 2021.
Jen's other books include the Danny Best series and middle grade fantasy novels, Tensy Farlow and the Home for Mislaid Children.
She is founding director and Chief Inspirationalist at girlandduck.com where she teaches art (and the business) of writing books for children.
David Whish-Wilson (WA)
"I slept rough myself when I was young and broke and out-of-sorts and having taught in the prison system I'm aware how homelessness and disadvantage can be a trigger for incarceration. In both of those situations I've seen how books can not only bring about an escape into other worlds, but can also help bring into definition both a sharper sense of ourselves and of the world around us."
About the Author:
David Whish-Walton worked as a barman, actor, streetseller, labourer, exterminator, factory worker, gardener, clerk, travel agent, teacher and drug trial guinea pig.
During this time he began to publish short stories in Australia. His first novel The Summons was published in 2006, and his second novel Line of Sight in 2010, which was shortlisted for a 2011 Ned Kelly Award.
David has taught in the prison system in both WA and Fiji, where he started the country's first prisoner writing program.
He currently teaches creative writing at Curtin University, Western Australia.
David's latest novel The Sawdust House is out in 2022.
Ken Spillman (WA)
"I see stories and worlds of the imagination as forms of sustenance, building resilience. For years now I've supported foundations that promote literacy and storytelling among socially and economically disadvantaged children in poorer nations, and I'm proud to be an Ambassador for The Footpath Library, which provides opportunities to marginalised people in my own country."
About the Author:
With around 80 books to his name, Ken Spillman is one of Australia's most prolific and versatile authors, editors and critics. He has tackled both fiction and non-fiction, winning and being shortlisted for numerous prizes.
Ken's writing for children has appeared on four continents in many different languages, and he has entertained more than 90,000 children with his lively presentations on the magic of books.