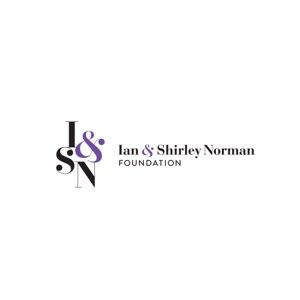 In 2021, our MD Sarah received an email out of the blue. It was from a woman called Coralie who wanted to talk about how the Foundation she managed could help The Footpath Library. The Founder and Chair of the Foundation had a passion for literacy and wanted to help people experiencing homelessness. With a bit of internet research they'd come across The Footpath Library. This email was the beginning of a wonderful partnership between The Footpath Library and the Ian and Shirley Norman Foundation (ISNF).
ISNF honours the late Ian and Shirley Norman who worked tirelessly to establish the successful retail business Norman Ross (followed by Harvey Norman). Ian and Shirley's three children – Karen, Tracy and Glen – continue to carry on the philanthropic efforts of their parents, supporting a range of social and ecological challenges.
"The way The Footpath Library provides services to vulnerable people aligns so well with the values of the Ian and Shirley Norman Foundation," says Tracy Norman, Founder and Chair of ISNF. "Their service is clearly much more than the provision of books. It's seeing people for who they are and supporting people where they are. And we couldn't be more pleased to support The Footpath Library in their important work."
"What we love most about the Ian and Shirley Norman Foundation is that they just don't donate," explains Sarah Garnett, MD of The Footpath Library. "They intrinsically understand that one of our biggest challenges is needing support for capacity building. As a small, mostly volunteer-based organisation, our part-time staff needed some extra hours in their week to extend and expand our programs."
That's exactly what the Ian and Shirley Norman Foundation got behind, funding additional staff hours for two years to ensure The Footpath Library had the capacity to deliver – and extend – its mobile library services across Sydney, Melbourne and Perth.
A year into the partnership, The Footpath Library – through ISNF's funding of extra hours for our Programs Managers – can expand its programs, create new collaborations with other service providers and pilot some new initiatives.
"The ISNF funding has been instrumental in extending our programs," explains Sarah. "In Melbourne, we've been able to commence new services in four new locations – Fitzroy, Flemington, Mitcham and Prahran. In Sydney, we're in other social housing locations and started book clubs, and in Perth, we held a Christmas party plus extra book drives, and are researching new locations in Fremantle. All this extra activity would not be possible without ISNF's support."