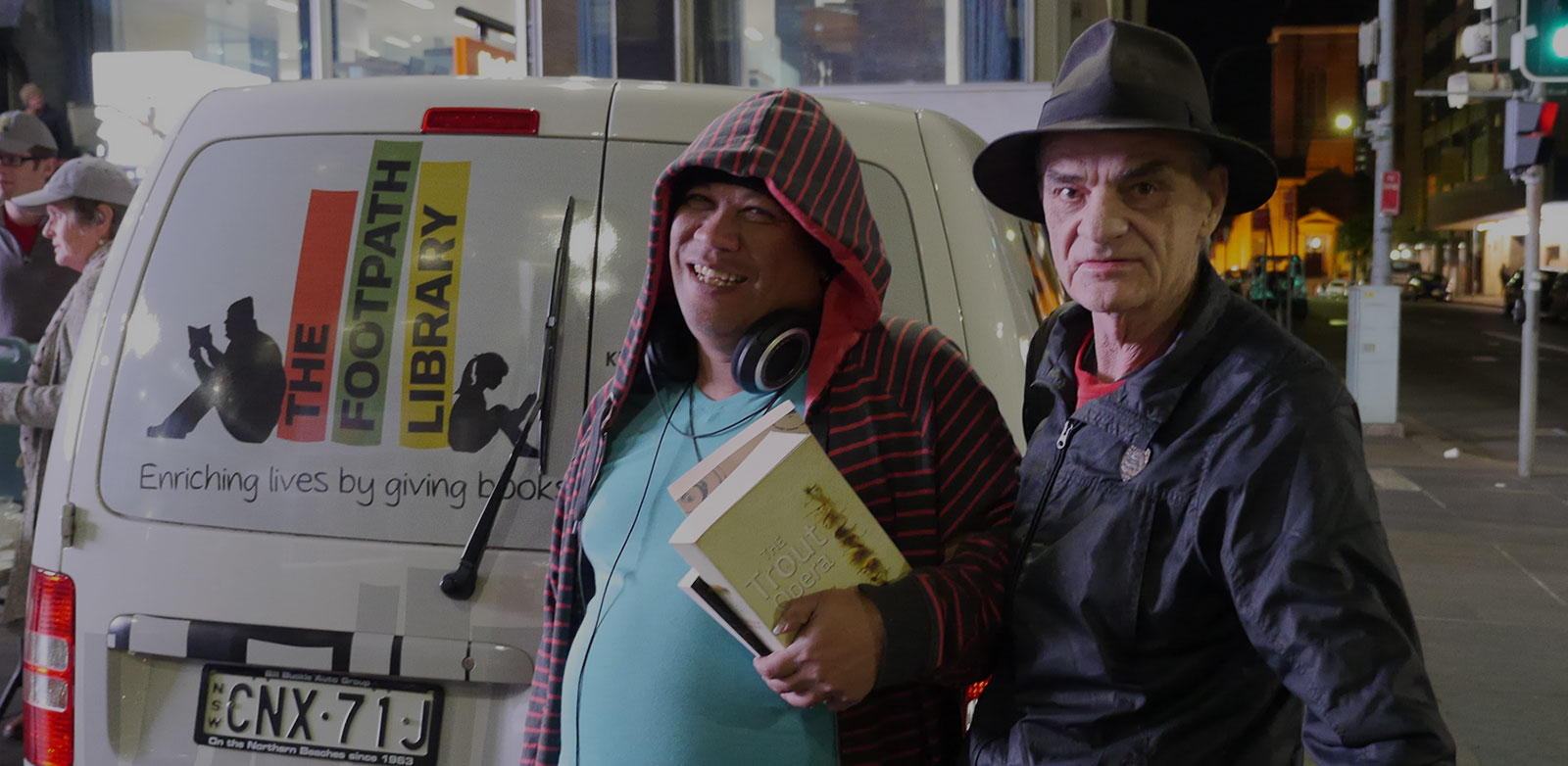 The Footpath Library helps people experiencing homelessness engage their mind and feel socially included which has a positive impact on their mental health.
You can join our new FREE eLibrary!
Our free eLibrary of ebooks and audiobooks was launched in August 2020 and already has over 1,000 users, ranging from teens in refuges, to vulnerable families in lockdown in Melbourne. The response has been overwhelmingly positive and the adoption of this program during COVID-19 has been perfect timing as everyone needs solace right now and what better place to get it than from a good book! We are keen to upload more titles, so please consider donating the cost of a book here. 
If you'd like to find out more about our eLibrary please click here.
At this stage, due to COVID-19 protocols,  we are unable to accept new volunteers or book donations, but if you'd like to stay in touch, please leave your details here.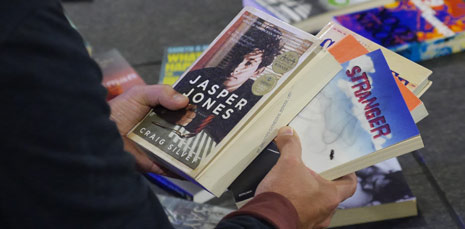 "Society" Short Film
Learn about Homelessness and The Footpath Library in this short documentary.
BECAUSE
People experiencing and at risk of homelessness do not have access to good quality books and do not have regular opportunities to connect with others.
WE BELIEVE
Books have a positive impact on one's mental health.
People experiencing homelessness should be able to enjoy a book to escape, learn and engage the mind.
SO WE PROVIDE
A regular free mobile library service where people experiencing homelessness can meet, access books and connect through conversation.
THAT LEADS TO
People having regular community, someone who cares and being able to build trust with others.
Provide good quality books for free
Provide an opportunity to speak to others
A regular meeting point providing a stable reliable connection point
Outreach program to socially excluded people
Reading is food for the mind & soul…. no matter who you are.